5
|
|
205
|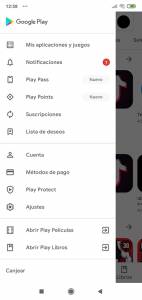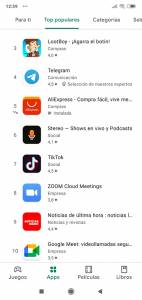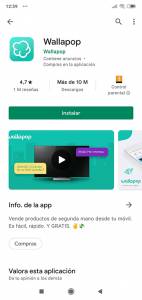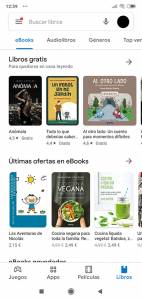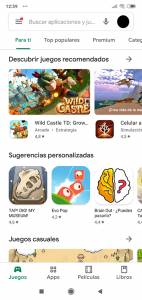 Description of Google Play
What's Google Play?
Google Play is the Android apps store where you can download books, movies, music, and apps for free or premium to be used on your mobile. Android operating system users are familiarized with this application because it comes pre-installed on the mobile, and has all the services available from Google.
It is considered the second largest store in the world, behind the iTunes App Store. Google Play has a catalog of more than 3 million apps offered in different categories. All Android devices can access it by having a Google user account, to download and install any app for free.
It has been present since the beginning of Android and is constantly evolving to offer services that allow you to enjoy the device to the fullest. It has a very simple to use, intuitive, and easy to learn interface that makes it possible for users of all ages to use it without complications.
Originally, it was known as Android Market, it has always offered a variety of categories, including games, dating, equipment features, sports, health, nutrition, and more. Best of all, it offers updates to the latest version of each app installed on your computer.
You will find more than apps In Google Play
Google Play is more than just an apps store since you can get items such as movies, music, books, kiosks, and even access to buy devices. Besides, it offers services such as the Play Games functions whose purpose is to offer multiplayer support or achievements when running games.
To enjoy all Google Play features, most phones come with the app pre-installed. However, for those who do not have it, it is possible to download it from our App Market, install it, and log in with your Google account.
Then, enter the menu with some advanced options that show the categories, the icons of the most downloaded apps, the editor selection, and even the recommendations according to the user's behavior on the web. Also, there is a section called My Apps, there you can see the apps installed on your phone, and if they need to be updated.
Other functions that can be used with Google Play are the setting of the account according to the needs of each user. You can buy gift cards, have wish lists, and even review the parent guide. It is possible to make the automatic update settings to the latest version of each app.
The official Google App Store
The feature that defines Google Play is that it is the official Google store, so most apps and services are verified by the giant. This way, any of its elements can be accessed with total security. Other highlights are:
It is an app that offers everything you need to get the most out of your device, from tools and games to movies and books.
It is considered one of the best open services offering feedback and rating system similar to YouTube. There are no barriers to making content available.
Provides notification of updates to the installed apps and enhancements that make navigation easier.
The main requirement to have this app updated with the current services is the Android 5.0 version. Previous models must use alternative apps stores.
In short, Google Play is an application that brings many advantages to its users. It has everything necessary to make your daily routine easy by placing in the mobile what each user wants to exploit the functions of their phones to the maximum.
More info
Package Name
com.android.vending
Requirements
Android 5.0+
Older versions
35.1.11-21 [0] [PR] 519239488
30-03-2023
35.0.15-21 [0] [PR] 519197268
26-03-2023
34.9.16-21 [0] [PR] 518042857
23-03-2023
34.9.14-21 [0] [PR] 516991088
18-03-2023
34.9.11-21 [0] [PR] 516383665
18-03-2023
34.7.10-21 [0] [PR] 512129822
03-03-2023