0
|
|
37
|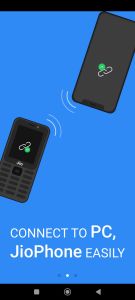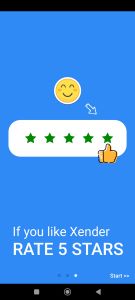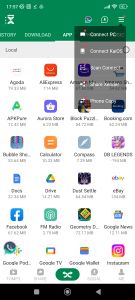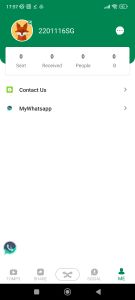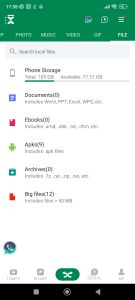 Description of Xender
What is Xender?
This application for Android or iOS mobile phones is the perfect tool for sharing content. Xender is the most powerful transmitter and receiver of files and information that exists. It will allow you to send or receive what you need in a few minutes, even in seconds.
Xender works in a simple and practical way, as it allows you to share data and files immediately with whoever you authorise. It doesn't use an internet connection, Bluetooth or cables, Xender uses NFC. This near-field technology enables the transfer of files with great frequency.
Through this advanced function, Xender helps you to reduce your mobile data expenditure and dispense with other unnecessary connections. Through this wireless technology, you only need to be near the other device to send the files, that's the only requirement for it to work properly.
With this application you will have an infinite portal to access all kinds of content. It will also be very useful for when you want to change mobile phones and want to transfer all your information. With the latest version of Xender, you will achieve this in a few minutes, greatly reducing waiting times.
Now it is possible to send and receive all types of files.
Once you get this App installed on your mobile, file transfer is completely simple. You just have to make sure that the other user is also using Xender. From the same application you must search for the file and click on share, once you bring the receiving mobile close, the download will start.
Among the files you can share are text messages, applications, games, photos, videos, contacts, movies and much more. Another convenient aspect is that there is no size limit for what you want to send, and you can share different items at the same time.
Another of Xender's outstanding functions is that it gives you the option to share files in groups. By selecting this option, you can send data or information to several friends simultaneously in just a few steps, but only while their mobiles are in close proximity. This saves you the hassle of sending items one by one.
Finally, another user-preferred benefit is cross-transfer. If your friends have devices with a different operating system, they will still be able to receive your content if their phones are NFC-enabled. In addition, this function is also compatible with computers that have the same technology.
Fast transfers without interruptions
When you download Xender, you will not only have a powerful tool for sending files, you also get various utilities that complement its use and make it more efficient. Among these attractive functions we highlight the following ones:
Compatibility with desktop computers or laptops that incorporate NFC technology, without the need to install additional software.
File manager included for convenient navigation between folders on your device and easily find items in the internal memory or on SD cards.
Media player integrated in the application to view images, videos or music directly, without leaving Xender.
23 languages included in the interface to easily understand the App's options and menus regardless of your country of origin.
Complete file copying from one mobile to another in a few minutes, with speeds of up to 10 megabytes per second.
The latest version of the app is 12.1.3, available only for devices running Android 2.3 or higher, and for Apple devices it requires iOS 11 or higher.
Download and install Xender directly from our AppMarket easily, only then you can have unlimited content to send and receive quickly.
More info
Requirements
Android 5.0+