0
|
|
1.4 K
|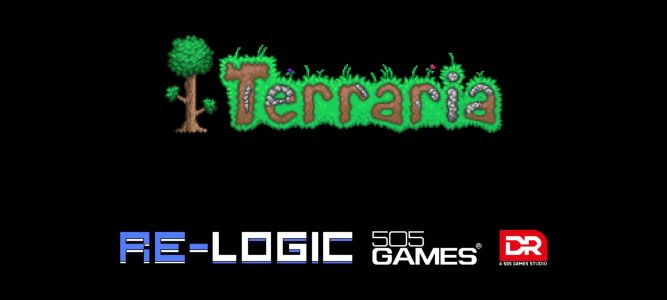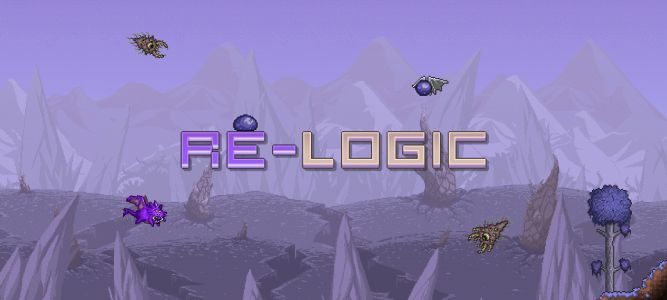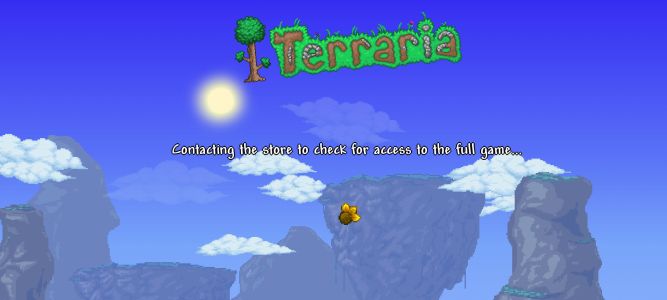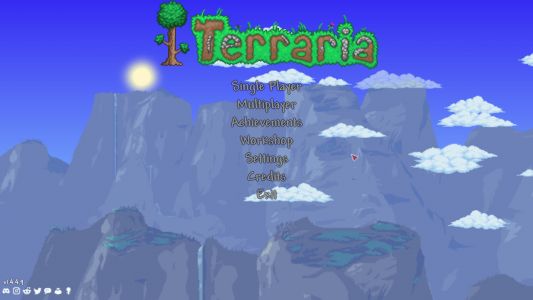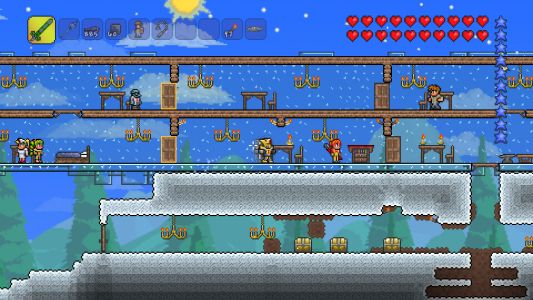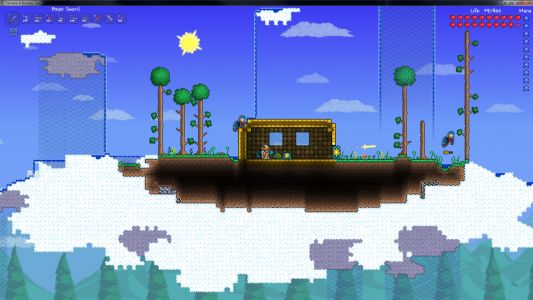 Description of Terraria
What is Terraria?
Terraria is a game that allows you to live incredible adventures in an open world, all with a retro 2D look. In this game you don't have a specific mission or objective, the idea is that you can create structures to your liking while you have fun exploring the diverse and amazing environments it contains.
Once you enter this world with your character, you will be able to explore the various biomes it has to offer, which total 20 in total, between the larger ones and the mini-biomes. All of the environments can be explored on the surface or you can discover what they hide in the various underground areas that you can dig into with your tools.
There are forests full of trees, snowy areas with lakes and hidden areas and even desert regions full of sand and other surprises, you never know what you might find, as each map is randomly generated. In addition, they have different timetables, morning, dusk and night, when you have to take care of yourself the most.
Logically, Terraria is also a building game, where the possibilities are endless, giving you all kinds of opportunities to build shelters, houses, castles or whatever you want, all of course, using your self-made tools and the resources you can extract from each area or region, such as wood or rocks.
Challenges and enemies to face while exploring
As mentioned before, nighttime is the most dangerous time in Terraria, as it is then that monsters appear and seek to destroy you. You will have to survive the first night hidden in a cave or in a shelter you build, and you may even have to defend yourself from the evil creatures that lurk with your sword.
There are monsters of all kinds, 400 in total to defeat as you traverse unexplored areas in Terraria, your skill and talent will have to help you fight to survive. Weapons and clothing that you can craft from items you discover in the various terrains and regions will come in handy.
Just as there are monsters, there are also different NPC's, which can provide you with beneficial items, all of which are different and fun to interact with. This way you get help when you need it most or when you least expect it, as terraria NPC's are located in random areas of the game, just like the maps.
Finally, you can take advantage of the empty land to create architectural works of all kinds, but keep in mind that your tools will degrade with use and you will have to make new ones. There are different items that provide increased durability for both tools and weapons, so it will be your task to find the right ones.
Encounters with friends in unique areas
In the latest version of Terraria, you will have the option to have fun with friends by inviting 7 of them over a local network at home or via the app' s mobile server. This way, you can have fun doing activities together, whether it's fighting monsters, building or exploring. Apart from that, in Terraria you enjoy other features:
Easy-to-use action buttons, with the option to relocate controls for a customised gameplay experience.
Different sizes of worlds to choose from, small, medium and large, each with hidden easter eggs.
Treasures hidden throughout the game'svarious maps and biomes, with awesome rewards to be earned.
Latest version of the game available for Android 4.0.3 or iOS 10.0, or later versions.
Discover what you can do with imagination and creativity in unexplored worlds full of mysteries, download Terraria on your Android or Apple phone using our AppMarket.
More info
Package Name
com.and.games505.Terraria
Requirements
Android 5.0+