0
|
|
7
|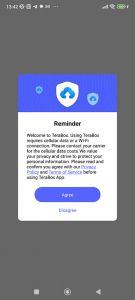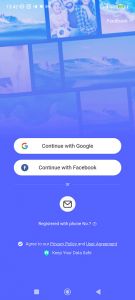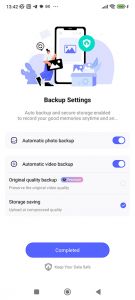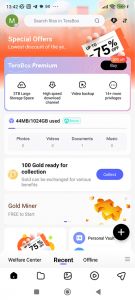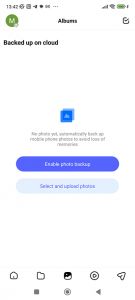 Description of TeraBox
What is TeraBox?
TeraBox is a cloud storage application designed to provide a complete and secure solution for backing up and managing your most important files. With the ability to store up to 1024GB of data, TeraBox gives you the opportunity to keep your photos, videos and documents safe while allowing you to access them from any device. From automatic backup to online photo preview and file sharing, this app promises to simplify and enhance your cloud storage experience.
TeraBox prides itself on offering users 1024GB of cloud space, allowing you to store a vast amount of content, such as over 300,000 photos, 250+ movies or 6.5 million pages of documents. This storage presents itself as a safe haven for your files, eliminating the worry of losing them due to device failure or other inconveniences.
The automatic backup feature is one of the jewels in the TeraBox crown. Your photos and videos are automatically backed up from your device, ensuring you don't lose precious moments. Plus, online photo preview and video playback let you access and enjoy your content anytime, anywhere.
Get one Tera of free space in the cloud absolutely free of charge
TeraBox offers the flexibility to access your files from any device, whether it's your smartphone, tablet or computer. The app allows you to store and manage your files efficiently, and you can create folders and move files between them to keep everything organised.
The ability to search for documents by name and keyword simplifies the task of finding specific files in your extensive cloud storage. The integration of social network accounts such as Facebook, Google and Apple makes it easy to sign up and log in. In addition, TeraBox is committed to keeping your information secure and preventing third parties from accessing your files.
Some of the most important and noteworthy aspects of TeraBox are:
Ample and Secure Storage
Automatic Backup
Easy Organisation and Access
Efficient Search Functionality
Social Integration and Security
TeraBox presents itself as a comprehensive and modern cloud storage solution. Its ability to automatically back up your photos and videos, as well as the ability to access and manage files from multiple devices, provide convenience and peace of mind. The search function, generous storage space and promise of security reinforce its appeal. TeraBox is not only a storage tool, but a reliable companion for safeguarding your most important memories and documents. If you are looking for a simple and efficient way to store, back up and access your files in the cloud, TeraBox is an option worth considering.
More info
Package Name
com.dubox.drive
Requirements
Android 5.0+