0
|
|
2
|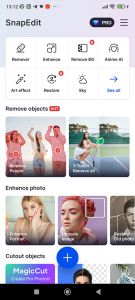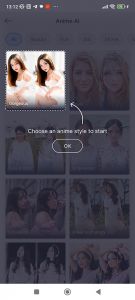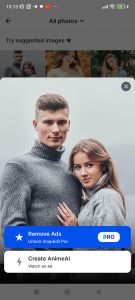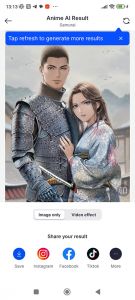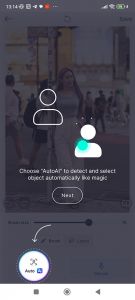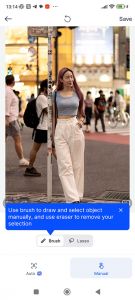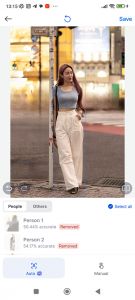 Description of SnapEdit
What is SnapEdit?
SnapEdit is a photo editing app designed exclusively for Android devices, taking advantage of artificial intelligence technology to offer users a unique experience. From removing unwanted elements in your photos to improving image quality and immersing yourself in the world of anime with artificial intelligence, SnapEdit offers a versatile range of tools to transform your photos quickly and effectively.
Have you ever captured a photo at an iconic location only to find someone unexpected in the background? With SnapEdit, you can say goodbye to those problems. This app uses artificial intelligence to remove unwanted people and objects from your images, and while results may vary, overall, SnapEdit delivers on its promise of fast, effective editing.
SnapEdit doesn't stop at just removing unwanted elements. If you've taken a blurry photo or need to adjust the size of an image, SnapEdit's image enhancement tool is at your disposal. Plus, the app offers several output options so you can choose the one that best suits your vision, ensuring your photos have the quality you want.
Remove any unwanted objects or people in your favourite photos
The app goes beyond traditional editing tools. SnapEdit allows you to apply a variety of filters to give your images special effects and give them a unique artistic touch. But what really makes this app stand out is its AI-powered anime image generator. With this feature, you can join the trend of transforming yourself into an animated character, something that has gained popularity on social networks like TikTok.
SnapEdit is accessible through its APK, giving you the opportunity to enjoy these photo editing features on your Android device. Whether you want to perfect your images, remove unwanted distractions or immerse yourself in the world of anime, SnapEdit offers a comprehensive and effective tool to take your photos to the next level.
Here are the highlights of SnapEdit:
Removing UnwantedPeople and Objects
Image Enhancement and Realistic Results
Anime Image Generator and Effects
Use the full potential of Artificial Intelligence to improve your photos
In short, SnapEdit is a photo editing application that leverages artificial intelligence technology to give users the ability to transform their images in amazing and creative ways. With its wide range of features, from removing unwanted elements to generating anime images, this app is sure to find a place on the devices of those who wish to boost their creativity and enhance their photos in unique and entertaining ways.
More info
Package Name
snapedit.app.remove
Requirements
Android 7.0+