0
|
|
8
|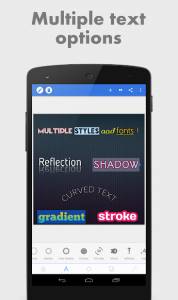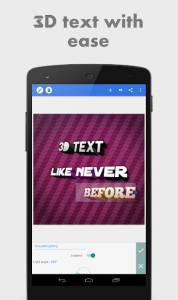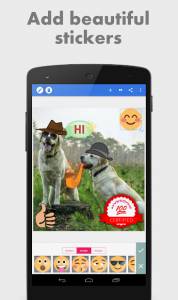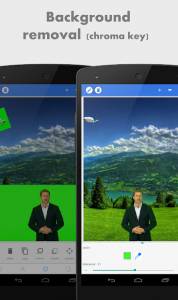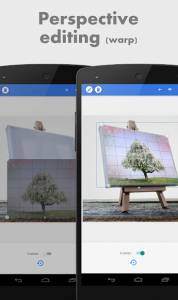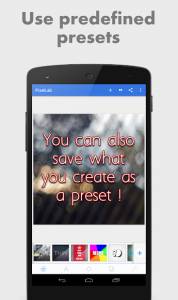 Description of PixelLab
What is PixelLab?
PixelLab is an application designed for image processing and editing from your Smartphone. Moreover, it's available for iOS and Android, so you can use it from anywhere.
The application has an intuitive interface that consists of a wide range of predesigned settings, about 60 in total. Among them, you will find emojis, stickers, fonts, so you can customize to your liking.
Also, if you want to design text compositions, PixelLab will be of great use to you with its various easy-to-use functions. Best of all, you can download the latest version from our AppMarket site.
You can also make use of your photos by adding text or motivational phrases from the App's source. There are about 100 templates that you can use whenever you want.
Create and edit your images with unique designs
With this application you have a whole portfolio with tools to transform your entire gallery. Which means that you can insert all the text you prefer to your photos and make spectacular designs with shading and 3D relief.
When you start making your designs, choose the font you want to use from files, then insert the photo or text you have chosen. Once you have done this, edit your image as you wish by changing color, size, adding text or whatever you need to create without any limit.
Also, in the App you will find more than 100 customizable templates. They are fun, professional, smart, with which you can add original text up to 3D depending on the image or occasion you need.
Additionally, you can give these templates the shape you want with many design options. Insert shadows, reliefs, enhance your photos, add stickers using its extensive catalog of emojis and shapes to decorate them.
Moreover, PixelLab has an attractive drawing function that lets you create animations of whatever you want to add to your photos. Best of all, it's a versatile App that can be used at work as well as in your free time.
As for the creation of sketches, they are customizable thanks to its tools. Create texts in 3D, in motion, overlay and give freshness to the image. As well as add objects, shadows, reflection, mask and place the desired color, whether simple, gradient or a textured image.
Therefore, installing this app gives you the opportunity to be unique and surprise everyone with the creation of your designs.
Why use PixelLab?
PixelLab gives you access to a wide range of templates that you can use quickly and easily. Add shadows, strokes, shapes and many more edits that will make your photo designs interesting.
Likewise, you can do the following:
You can change the drawings according to your taste, needs, fill and color.
Gives you the option to make new color mixes and have your personalized color palette.
It has a function to save phrases, 3D texts and create your own gallery.
In the color palette you have hexadecimal shades.
You can save all your creations as a project, and search them in the application whenever you want.
It has tools to adjust the background, if the default color is not to your liking, you can make them transparent.
It has a section to make perspective edits, replace content, text, and add logos, whatever you need.
You can add effects to your images, vignettes, stripes, tone, depth, saturation.
It's possible to store your images in the format and resolution you want.
It has an option to share them in social networks of your choice.
Tab to create memes with the preset templates or with the images from your cell phone.
Finally, PixelLab is the App that will be your ally when it comes to creating original designs with your images and photos, giving them a revolutionary look.
More info
Package Name
com.imaginstudio.imagetools.pixellab
Requirements
Android 5.0+