0
|
|
4
|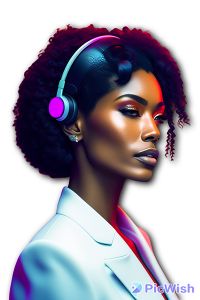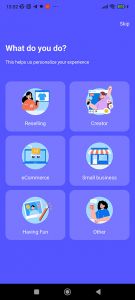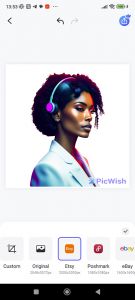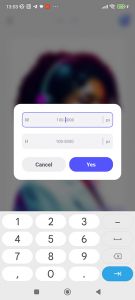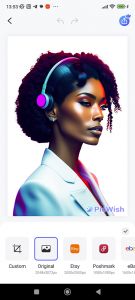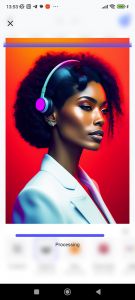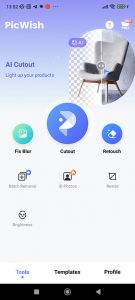 Description of PicWish
What is PicWish?
PicWish is the ultimate solution for transforming your photos and highlighting your products quickly and easily. With editing tools powered by artificial intelligence, the app promises professional results without the need for advanced skills. From automatically removing backgrounds to enhancing image quality and precise retouching, PicWish is designed to meet the needs of designers and retailers alike. In addition, the upgrade option to PicWish Pro provides a complete set of additional features.
With the background erase feature, PicWish simplifies the process of removing unwanted backgrounds from your photos. This feature is designed to be fully automatic, and also offers the option of manual refinement for precise results. In addition, you can customise aspects such as sizing, adding shadows and changing backgrounds for a professional touch.
PicWish's photo enhancement feature aims to raise the overall quality of your images. It brings clarity and sharpness to the entire image to enhance details and achieve stunning results. Photo retouching is made easy with PicWish. You can remove unwanted objects such as creases, blemishes or text for polished, professional images.
Remove anything you don't like from a photo with AI
PicWish focuses not only on creative editing, but also on practical functionality. With the option for passport photos, you can adjust the background colour and size to the required standards. In addition, the ability to remove blur with a single click adds an extra touch of usefulness. For more efficient tasks, PicWish offers a batch mode that allows you to remove or enhance backgrounds on up to 30 images at a time.
The Pro version of PicWish unlocks additional features such as application logo removal, HD export and access to all templates. Subscriptions are available weekly, monthly and yearly, with a 3-day free trial.
If we had to sum up the highlights of PicWish in a few sentences, they would be as follows:
Automatic Background Remover
Intelligent PhotoEnhancement
AccurateRetouching
Simplified Photo Identification
Batch Mode
PicWish presents itself as a powerful photo editing tool powered by artificial intelligence. Its focus on automation and ease of use makes it an excellent choice for designers, marketers and creatives who want to enhance their products and projects with professional results. The ability to upgrade to PicWish Pro offers an additional set of valuable features. If you are looking for an intuitive way to edit photos and improve your creative workflow, PicWish could be the perfect companion. Download the app and give your projects a creative boost today.
More info
Package Name
com.wangxutech.picwish
Requirements
Android 5.0+