0
|
|
11
|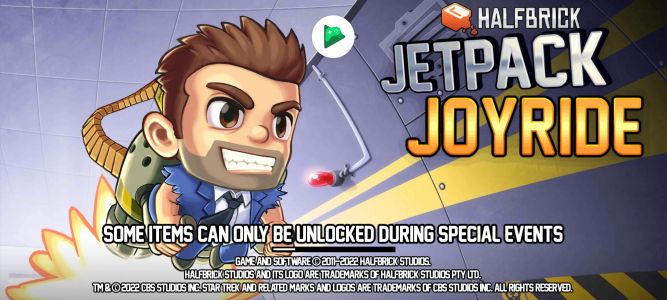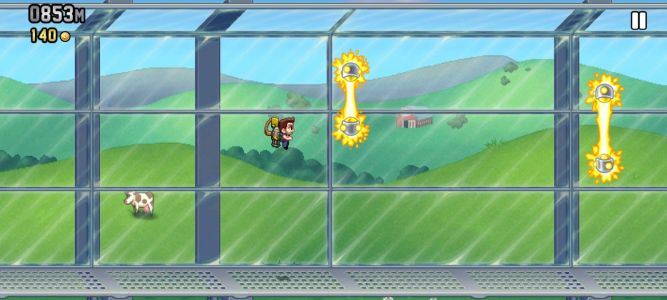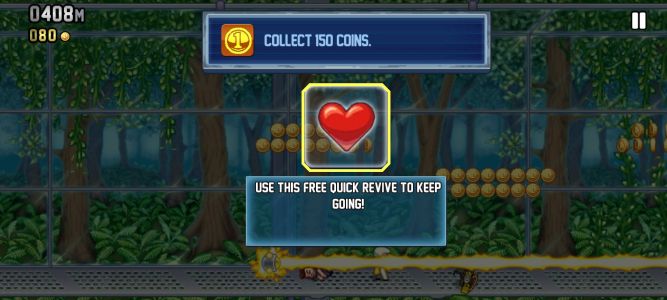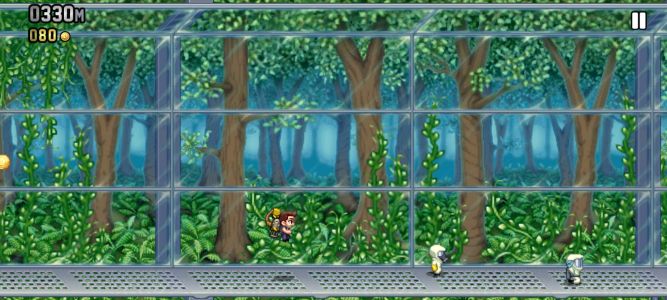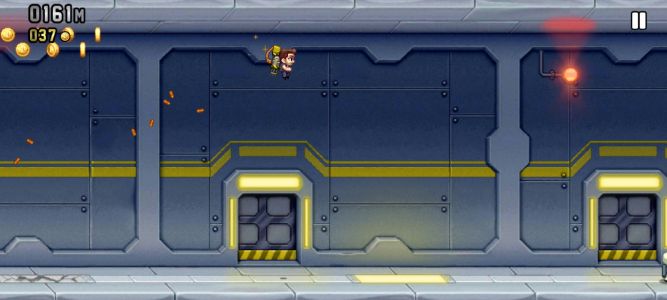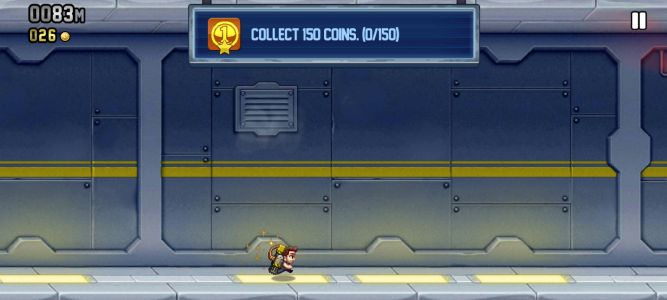 Description of Jetpack Joyride
What is Jetpack Joyride?
One of the best mobile games out there, combining an endless chase, a charismatic character and hundreds of extras. Jetpack Joyride is a title available for Android and iOS mobiles, where the fun is active as you try to escape and avoid.
In this vibrant 2D mobile game you have a simple feature that doesn't really say much, but it doesn't need to. The goal of the game is to help Barry Steakfries, the main character, escape from a laboratory. Our charismatic avatar will be accompanied by his Jetpack, using it to go as fast as possible.
Although it may seem easy, it's not, as Barry will face a gigantic amount of obstacles, as well as weapons and bullets aimed at him. Using your reflexes and skills, you will have to make important decisions, in order to travel the longest possible distances while collecting large amounts of gold coins.
Jetpack Joyride has over 100 million downloads, proving to be a huge favourite with adults and children alike, as it is suitable for people of all ages. With easy to use controls and various add-ons, this smartphone game guarantees hours of fun without the need for internet.
Unique missions, vehicles and costumes
Once you download this game, it will be hard to tear yourself away from it. This is because the gameplay will make you want to keep flying with the Jetpack. As you start and level up, you will have to complete missions, these are mentioned at the beginning of the game and you need to succeed in each objective you are given.
Objectives or goals usually include being told to use a certain amount of different vehicles and to zigzag over different weapons among many others. If you meet them, your bonus will be higher and you will receive more gold coins, which you can later use to purchase costumes with different festive motifs.
Costumes and outfits are purchased in the costume section of the game and there is a huge variety to choose from, with varying prices. Some of these costumes provide very useful and convenient effects. You can find a variety of costumes, especially around the holidays. There will always be new options to make Barry look better than ever.
Objects are also part of the game and can help you in different areas. There is a robot dog, an anti-gravity belt, a weapon to freeze enemies and many others. There are also different vehicles, a giant robot, a dragon, a bird, a motorbike and many more. Each extra adds another layer of fun to the escape.
Get on the leaderboard of the best players
In Jetpack Joyride, records exist to be beaten by Barry and his jetpack, which is why distance travelled is measured to see how far you can get, with only the best players making the leaderboard. Additionally, in this free mobile game you will find more attractions, such as the ones mentioned below:
Accessories, items, outfits, vehicles and other special items that can be paid for with real money.
Option to purchase coin suckers to generate more rewards in each game.
Latest version of the game available for devices running Android 5.0 or iOS 10.0 or their respective updates.
Special events with other mini-games at certain times of the year, with unique rewards.
It's time to help Barry Steakfries get out of the lab, with the help of our AppMarket you can install Jetpack Joyride on your mobile phone. Fly to the exit without stopping!
More info
Package Name
com.halfbrick.jetpackjoyride
Requirements
Android 5.0+