0
|
|
22
|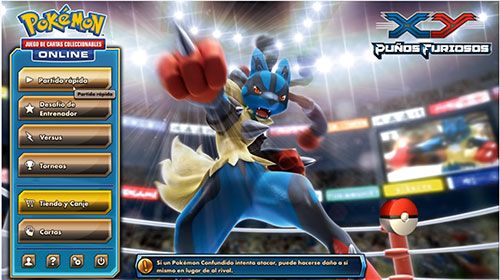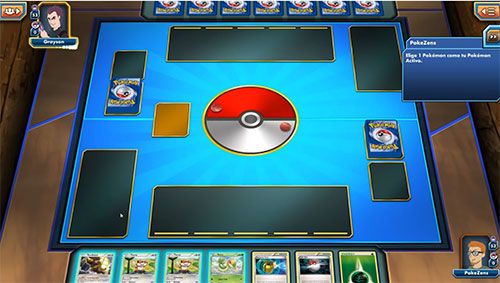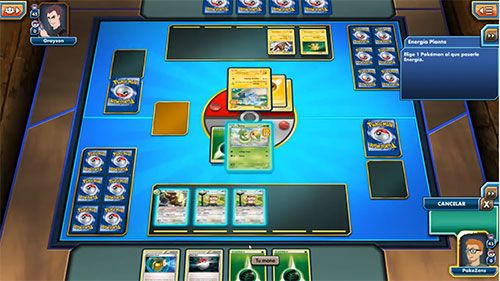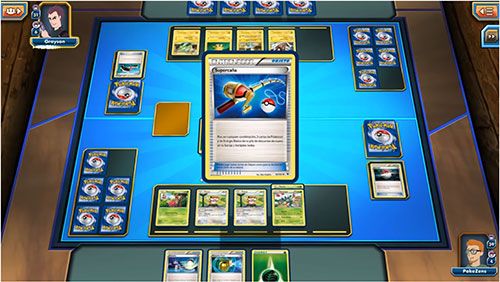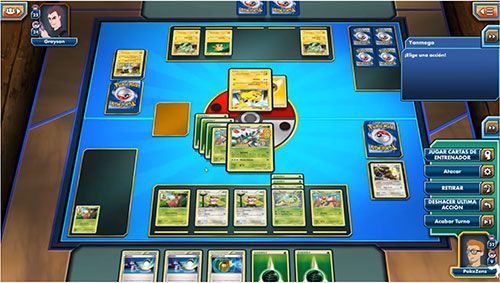 Description of JCC Pokémon Online
What is JCC Pokémon Online?
JCC Pokémon Online is a collectible card game that takes place between 2 or more players, based on the well-known Pokémon Saga. Your mission consists on gathering a powerful deck of cards and defeating all your online opponents.
It is a game available for Android and iOS where you will have the opportunity to confront players from different parts of the world. Before doing this, you can improve your skills playing against the AI or game machine. Once you are prepared, you can challenge your friends and position yourself as the number one on the leaderboard.
In addition, as you advance through the game levels you will be able to unlock powerful cards in order to expand your collection. These are stored in your personal Pokémon Trainer Club account, ideal for running your games on a mobile device or desktop computer equally.
Likewise, it presents a simple game mechanism, which you will learn to dominate in a short time. The best part, you can now download JCC Pokémon Online for free in our AppMarket and enjoy intense matches against other players.
Create a powerful deck of cards and you will win
The game starts with a brief tutorial explaining the basic aspects of the game related to the types of card available, such as plant, fire or water. Then, choose a deck of cards and perform your first actions with the training mode against the AI. In this way, you develop skills as a trainer by facing different opponents.
So, by mastering the theme of the game, you are in a position to challenge your friends and different competitors of the world. The plays are performed in turn-based online multiplayer games. As a trainer, you will have the opportunity to perform attacks in order to eliminate 6 Pokémon from your rivals until they have no cards available.
In the plays you have energy, which you can apply at the moment of drawing your card that you have in combat. The energy makes it possible for you to activate special attacks to resist and not be defeated by your rival.
When you win, you will receive prize cards, which can be simple or of great value, such as evolution cards. In addition, you will have the opportunity of unlock other cards, ideal if you want to expand your deck and boost it at each level. Likewise, as you progress you will have access to packs that allow you to customize your cards as you like and your avatars.
Apart from this, JCC Pokémon Online offers different tournaments and trainer battles. In these, you have to demonstrate your strength and capability to leave your rivals without Pokémon and become the best trainer in the world.
Become the best Pokémon trainer
JCC Pokémon Online is the best way to enter in the world of this saga, with intense online games. Thanks to its initial tutorial, you will dominate the moves and discover strategies to beat your opponents, obtaining the highest number of cards. In addition, you can evolve your Pokémon creatures by combining decks together, which allows you to accumulate power that you must use in difficult attacks.
If any of your creatures gets damaged in combat, you can heal it with the health points you get by winning. Also, by installing the latest version of the game you enjoy the following advantages: 
Different game modes to improve your skills and be the number one in each phase.
Constant rewards and packs that customize your deck of cards.
Option to challenge other players through tournaments, where you can title yourself as the best Pokémon trainer.
It can be executed on PC, Mac, Android and iOS devices.
Finally, JCC Pokémon Online is an online version of the incomparable saga that puts you in contact with different opponents, whom you must confront and defeat to title yourself as the best trainer in this category.
More info
Package Name
com.pokemon.pokemontcg
Requirements
Android 4.1+