0
|
|
73
|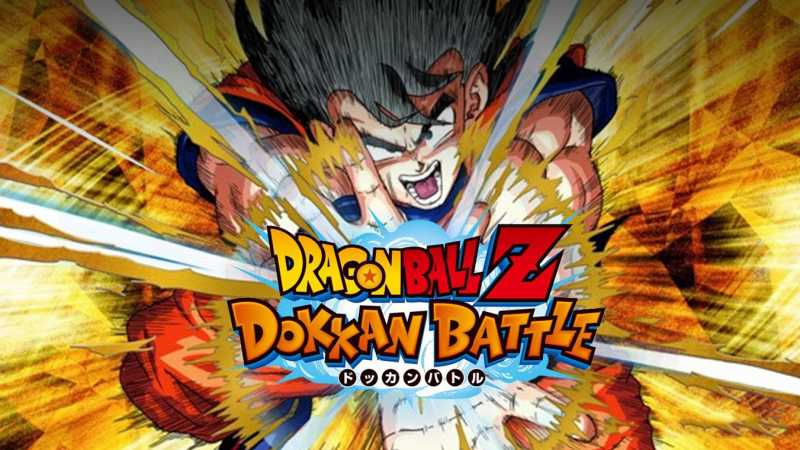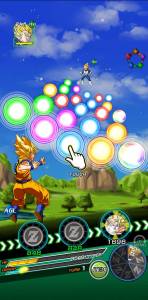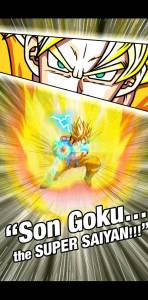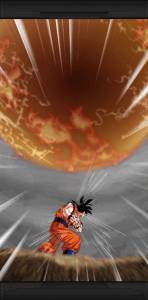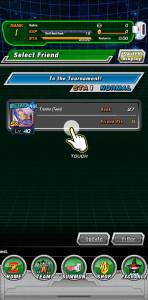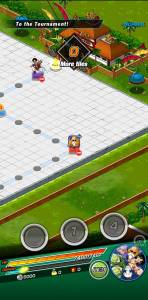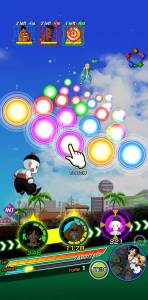 Description of Dragon Ball Z: Dokkan Battle
What is Dragon Ball Z Dokkan Battle?
Dragon Ball Z Dokkan Battle, is the most relevant game in the applications that introduce the anime world to online games. With a refreshing vision and simple operation, it is considered one of the best of its kind.
From our AppMarket you can download Dragon Ball Z Dokkan Battle to be part of this involving dynamic. They are a mixture of action, strategy and mysticism, since when you play for the first time, the surprise element does not stop impacting.
In Dragon Ball Z Dokkan Battle, in addition to putting characters from the past to battle, they will be able to do so with those who appeared in more recent times. And all with the mythical reference that characterizes the most famous anime of all times.
In addition, the fights will be perceived in a very attractive way, since the 2D graphics maintain the essence of what Dragon Ball Z represents. Can you imagine having the feeling of facing Goku with Vegeta again?
If you are a follower of the anime world, you will enjoy joining this nucleus of gamers, who choose this platform to recreate endless conflicts. Where nuances of martial arts and supernatural power are observed.
Enjoy playing with your favorite characters from Dragon Ball
Dragon Ball Z Dokkan Battle is by far the best online game that allows an application for your device. You only need version 4.1 or the latest version of this operating system. Because it maintains the essence of this Asian story, it is well received by gamers with an otaku inclination.
The game's plot begins when Trunks, the son of Bulma and Vegeta, arrives with his time machine to generate conflicts. With characters that are going to move in the timeline that the platform ideally places.
In the middle of the chaos and unrest, events unfold within the combat dynamics of Dragon Ball Z Dokkan Battle. It is a challenge to group warfare strategies.
The reason is that none of the participants of this game will be able to control the actions of their group of heroes. To be able to attack, you will have to press the ki balls, and thus to fight. A dynamic that adds a tinge of entertaining difficulty.
In addition to the activity that includes ki balls, you can combine hits from the different characters offered by the platform. As well as, also an imitation of the superpowers reflected in the anime.
Evolve to be able to win!
Within Dragon Ball Z Dokkan it is necessary to farm as much as you can, only then you will be able to win on this platform. Now, you don't have to be a fan of the anime series to play it.
Its development is very intuitive and simple, but like any RPG game, it requires practice. In the Android ecosystem there are many applications with similar themes, but that do not represent as much quality as Dragon Ball Z Dokkan.
As more characters are achieved the application will have a greater weight, but it is well worth having on your phone. Dragon Ball Z Dokkan is the best free anime-themed application for the following reasons:
You can play it at your own rhythm.
It has within the interface all the characters of the classic.
The reinvention of stories is performed organically.
The in-app purchases can be deactivated.
What are you waiting for to download Dragon Ball Z Dokkan and revitalize your interactive leisure spaces with an unmatched theme?
More info
Package Name
com.bandainamcogames.dbzdokkanww
Requirements
Android 5.0+