0
|
|
71
|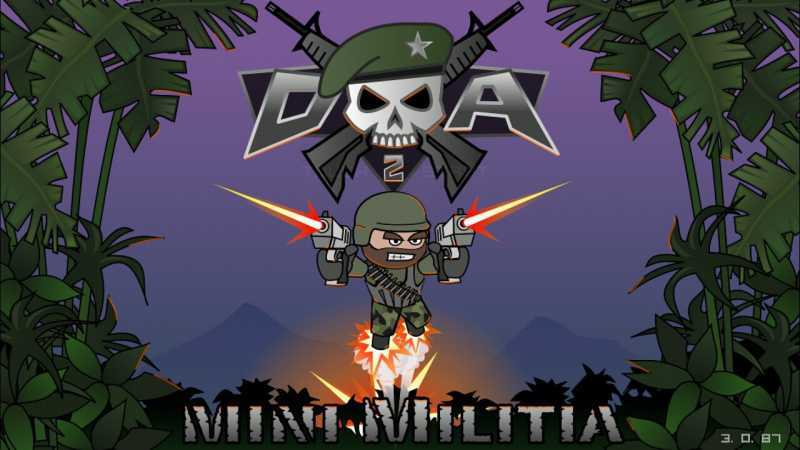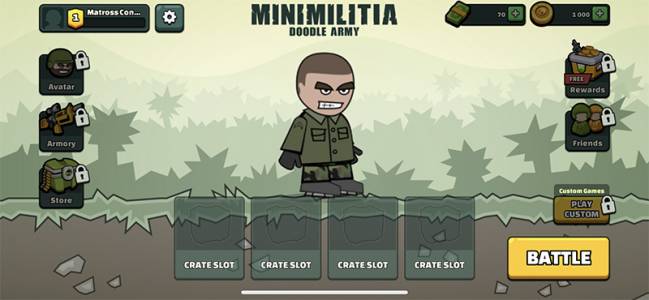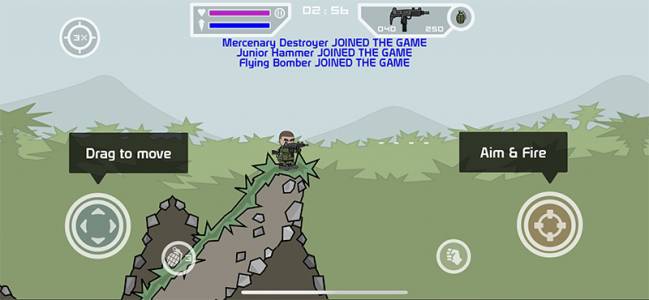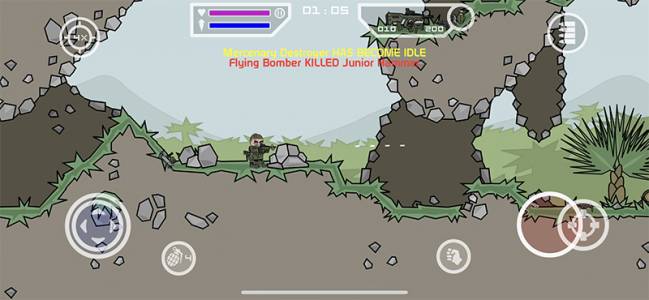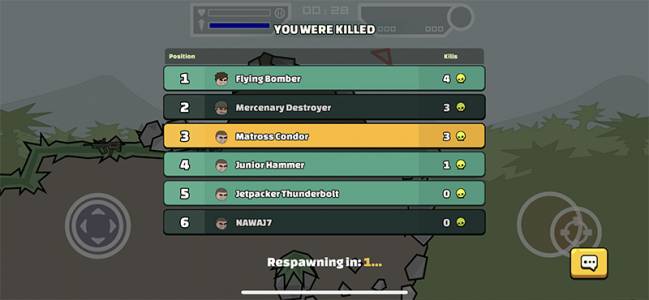 Description of Doodle Army 2: Mini Militia
What is Mini Militia Doodle ARMY 2?
Mini Militia Doodle ARMY 2 is the most impactful gamers' experience in recent years. Its dynamics consists of realistically imitating the war activities of an army, which you will be able to command by emulating the way it is done in real life.
The similarities of Mini Militia Doodle ARMY 2 with the way of running an army is undoubtedly one of the things that attracts the most to this game. This digital platform is in multiplayer status to magnify the war experience.
Although the physiognomy of the avatar is very simple, if you wish, you can modify the appearance and the basic war clothing. This is at the moment of starting in the game interface, then, in more advanced stages more changes can be added.
Mini Militia Doodle ARMY 2 is an action game that has two dimensions, in which you can face opponents from all over the world. Up to six players will have the opportunity to fight simultaneously, and as a limit, a total of twelve, in case they share the same Wifi network.
Fight and survive against other players!
Mini Militia Doodle ARMY 2 is a multiplayer action game with modest graphics, as it is located in a simple visualization plane. However, it is really entertaining the way the games are developed. It has no waste.
In the game there is a chat room where you can exchange assessments while the combat is in progress. In addition, you have a section to get in shape for training, to improve any weaknesses before the battle.
In Mini Militia Doodle ARMY 2 you can use many weapons, including flamethrowers, shotguns and machetes. Similarly, you can leave quickly and suddenly to avoid any ambush and protect your life.
From our App Market you can access this version which is free, and without having to pay a penny. You only need an Android mobile device of version 3.0 or higher and with modest capacity. This App has a size of 42.7MB.
Use the most powerful weapons in your confrontations
One of the elements that most affects the choice of online games is its complicated response system in battle interactions. Although there is a growing demand for this form of entertainment, Mini Militia Doodle ARMY 2 keeps the essence in its simple performance form.
A gamer can execute shots with the same basic buttons and exit just as a rocket would to escape a suffocating war challenge. It is worth mentioning that the sounds heard in this game are given in high definition, to give it an air of higher realism.
On the left side of your screen you can press the stick to move forward, and on the right side is the one that allows you to aim. Your weapon will fire automatically; you will only have to keep the target of the attack on your sights.
The rest of the game is all about strategy and practice to advance levels in this virtual war world. The advantages of Mini Militia Doodle ARMY 2 can be summarized as follows:
It is a light download.
It has an easy interaction and is not very complicated to play.
You will be part of a community of gamers of outstanding presence.
Mini Militia Doodle ARMY 2 is a game to spend some time with friends. Enhances the ability to analyze strategies and alerts basic survival senses. What are you waiting for to download it? 
More info
Package Name
com.appsomniacs.da2
Requirements
Android 5.0+