0
|
|
30
|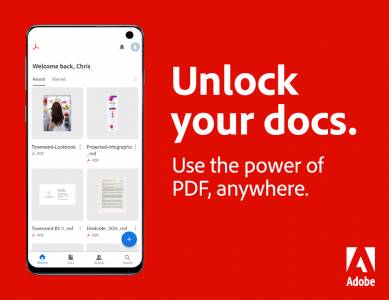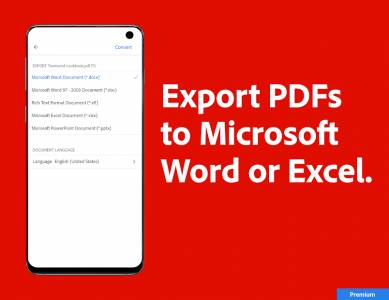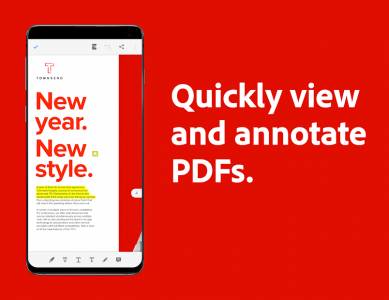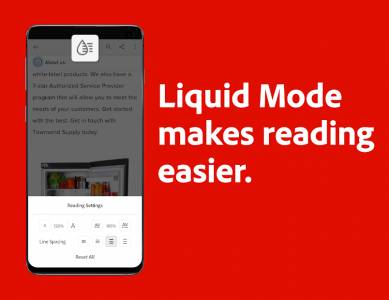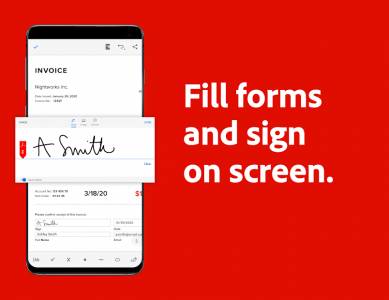 Description of Adobe Acrobat Reader
What is Adobe Acrobat Reader?
Adobe Acrobat Reader is an application designed to create, read, print and edit files in PDF format. It stands out among other similar Apps because of its fast interface, with advanced features that are frequently updated.
It's an application that is available for iOS and Android, which allows you to store your documents online and consult them whenever you want. It organizes and manages them in a convenient menu, which you can explore in seconds. It also has options to annotate, share, view and insert electronic signatures to your PDF files.
The application also works as a PDF text and image editor, PDF converter to export or import documents. It's very easy to use and you can install its latest version from our AppMarket in seconds. Undoubtedly, tools like this make your activities easier.
What can you do with Adobe Acrobat Reader?
The purpose of this application is to read all kinds of documents in PDF format, a storage system that displays the information without editing it. The first thing you must do is register in the App with an user account and start storing your files, which you can access from any computer.
The application stands out for opening forms, letters and multimedia files in a simple way. For this, it uses Liquid Mode, a function optimized for tablets and smartphones alike. Thanks to this, it displays the information in seconds, in a legible way without having to zoom in, zoom out or zoom in. What's more, it has controls for adjusting font size, line spacing and character spacing.
Additionally, the App has other functions that make reading documents easier, such as the image selector, magnifying glass and a section to insert comments. In the file you will be able to highlight important parts or add relevant notes. You will also have the opportunity to make modifications to them.
Adobe Acrobat Reader also lets you export external image or text files to convert them to PDF and vice versa. Then, once you have your document ready, you will be able to view them with the App's viewer, choosing the one-page, scroll or dark mode, which you can print.
Another of its highlights is that the app has a protected mode, which takes care of confidential documents with passwords. Thus, you will be able to work with files or forms inaccessible to third parties. You will even have the opportunity to fill in and sign documents anywhere, directly from the app. Just point your signature in the designed fields with your finger or stylus.
The app also features Document Cloud, which allows you to upload files to the cloud and share them at any time. If you want to take advantage of this feature, you have to synchronize this option with your account.
Complete your activities with advanced features
This application makes it easy to create and edit PDF documents by correcting errors, inserting paragraphs, deleting images or rotating them. You can also work with scanned files that you have captured with the Adobe Scan option, which you can comment on, share and even sign them.
Other outstanding features include:
Powerful PDF document reader.
Options to edit, convert and combine PDF files.
Multiple document reading modes.
Keyboard controls for easy operation of the app.
Mechanism to search for phrases or words in the file.
Integrates Text-to-Speech option for people who read little.
Allows you to send forms signed by you from the app.
Gives you the opportunity to create notes, print the files and highlight important parts in the text.
Finally, Adobe Acrobat Reader is the best tool for working with different PDF documents from the mobile.
More info
Package Name
com.adobe.reader
Requirements
Android 5.0+
Older versions
More versions