0
|
|
4
|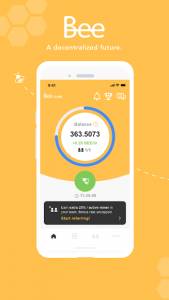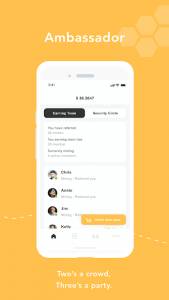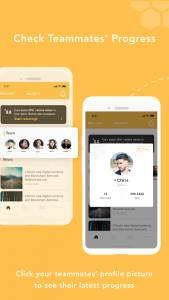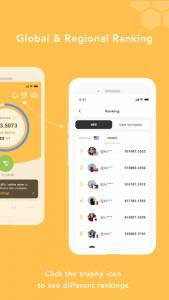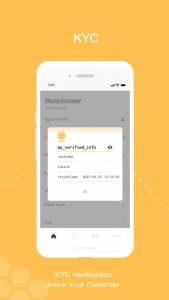 Description of Bee Network
What is Bee Network?
Bee Network is an innovative application inspired by the blockchain, designed for users to obtain Bee tokens, a new cryptocurrency, from their cell phones. It's ideal when obtaining digital income from your Smartphone, totally free.
The app is free and available for iOSand Android, which users from all over the world can download. It features a user-friendly interface, which guides you through the process of using it and explains everything about this new virtual currency, Bee.
It also offers suggestions on how to grow assets once you start earning Bee. It's an application that has caused a strong impact since its launch in February 2021 and you can already download it from our AppMarket. Undoubtedly, it's the best option to venture into the world of virtual currencies and earn safe money.
Increase your digital assets from your device
Bee Network is an application that is part of a decentralized autonomous organization, it means that its functions are automated. These are executed by the blockchain, which means that there is no human intervention whatsoever, which guarantees the security of the App.
It's very simple to use, when you download it you must create a user account and in your registration you will get a free Bee. It's a lightweight application that doesn't consume your data and battery excessively, with which you can earn Bee automatically by constantly interacting in your community.
Its operation is simple, which is divided into three 3 roles that you can assume. First, there is the miner, where you must start the mining process that lasts 24 hours. You just have to log into the app every 24 hours and start the process by pressing the button that appears in the menu, doing so gives you 1.6 Bee every hour, with a rate of 0.4.
Second, there is the referrer, a person who is in charge of building the community of the application by inviting others to be part of it. If you get many people to join using your invitation code, you will receive a special 25% bonus. This will help you increase your hourly income.
Finally, there is the verifier, whose job is to check the identity of all the members of the Bee community and of the new ones that are added. In this way, the ecosystem is reliable at all times. Additionally, in phase 2 as a verifier, a KYC process is performed, which consists of identifying all the members of your team, so that they can only use the digital assets. 
Apart from this, if you want to earn more Bee per day, you must recommend the use of the application to as many users as possible. That is, if you manage to include 10 new miners, your prime rate of 0.4 will increase even more. Additionally, every time you finish checking your team with KYC, you will receive an extra 0.2 Bee in your rate.
Innovative cryptocurrency system
Bee Network is a tool that allows you to earn virtual coins from your cell phone. It gives you the freedom to play the role of your choice, be it miner, referrer or verifier, earning rewards. Also, once you have earned enough digital coins, you can exchange them for goods and services from the App.
Other highlights include:
Decentralized system, which guarantees transparent operation.
The App allows people from different parts with internet access to join the community with the recommendation of an active user.
It offers a satisfying experience by rewarding you for your participation in the growth of its community.
Allows you to report other users who misuse the application's features or resort to fraudulent actions.
Finally, Bee Network is the best tool to enter the world of virtual money. It's safe and guarantees daily Bee earnings.
More info
Package Name
network.bee.app
Requirements
Android 4.4+