4
|
|
163
|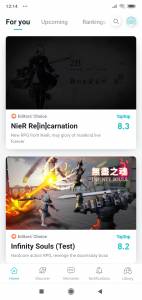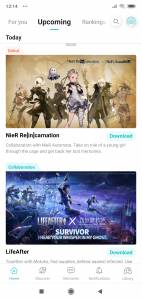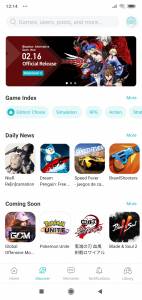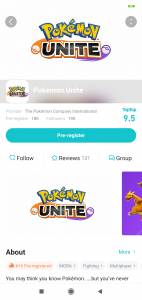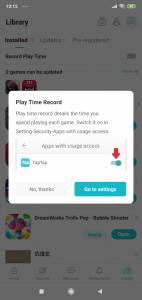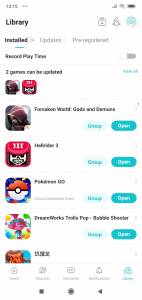 Description of Tap Tap Global
What's TapTap?
TapTap is an app to download popular games from Asian culture so that you can enjoy them from your mobile device. It is known as the Chinese market, which offers a wide range of games. It is the ideal app for those who live on this side of the world.
It is not only an app to download games, it is a different way to find what you need and have fun all the time. You will get a catalog of options in Chinese, Japanese, or Korean is a complete tool adapted to your needs.
The design of the app stands out for being intuitive, simple, and very attractive. It is available in colors that many people love, stunning images, and the possibility of downloading games in the language of the user with a previous choice. In each game, you can enjoy a review and the score provided by the players.
Best of all, it has a search engine that allows you to discover games designed especially for you, regardless of age. By browsing the categories, player references, and developer recommendations, you can choose the best one. It's very easy to play!
Chinese market with a variety of games now available to everyone
TapTap functionality stands out due to its intuitive user interface and the settings of the access menu to all the games. It integrates with each game the game explanation, the ratings, and the link button to an official download or update.
To make the most of it, download the latest version for free from our AppMarket. Register with a user account and start enjoying all the choices that the app has in Chinese games. Although the main language is Chinese,  you can easily change it due to its simple menu.
With TapTap you can go outside the box and access exciting, high-quality games. Many of these games can be played online with people from all over the world to interact with them and meet new people. It's a very attractive community dynamic for all kinds of people.
Undoubtedly, it has become an alternative to traditional store apps to explore a different world. Best of all, the games you find there are official, so you won't find any modifications or alterations that could affect your computer's security.
Download and update games conveniently and safely!
TapTap is a reliable alternative for downloading completely different Chinese games than most people are used to playing. This is the option that many people are looking for. It is an app that stands out because of its incomparable graphics quality, a critical community, and constant updates. It is the choice that many people are looking for. Other desirable features are summarized as follows:
It has a wide selection of the most popular games in China, Japan, and all the Asian continent. For these reasons, it is possible to enjoy speed, images, landscapes, and a whole world set in this spectacular culture.
The app has many games categorized according to your favorite genre. Strategy, action, MOBA, simulation, survival, races, puzzles, and many more.
Every day the app shows you the recommendations of the most played games of the moment, and it notifies if there is a new update.
It is easy, attractive, dynamic, and can be used from Android or iOS devices.
In summary, TapTap Global is an app categorized as a Chinese game download manager. It is one of the most sought after to enjoy all the genres offered by the Asian continent and that are not available in the West.
More info
Package Name
com.taptap.global
Requirements
Android 5.0+
Older versions
2.23.0-rel.100000
21-01-2022
2.22.0-rel.300000
14-01-2022
2.21.2-rel.100000
31-12-2021
2.21.1-rel.100000
28-12-2021
2.21.0-rel.100001
24-12-2021
2.20.0-rel.400000
20-12-2021