0
|
|
26
|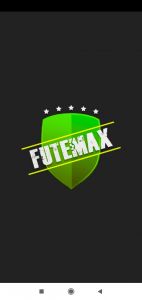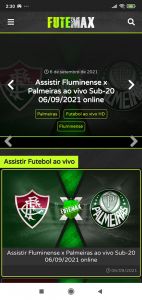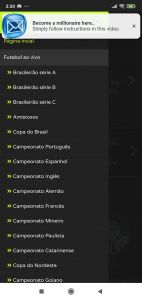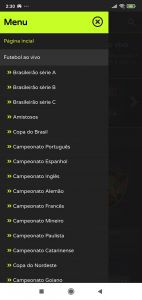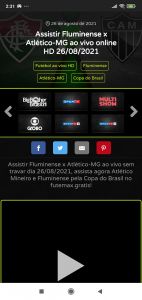 Description of FuteMax
What is FuteMax?
FuteMax is a mobile app exclusively for Android devices in which you can enjoy your favorite sports channels at the moment, time and place you want.
It was created in November 2016 and has received several updates that make it a hot app that responds to your needs quickly. An application designed for soccer lovers who may not have enough time to watch their favorite team's matches at the moment they are broadcasted on TV.
In FuteMax you can watch soccer matches of the league of your choice, whether local, Spanish or from anywhere in the world. You will get to enjoy all the live games of the Premier or Champions League, the English or Italian league with just one download.
However, the best part is that FuteMax is not just for soccer fans. If you are a fan of other sports such as boxing, basketball, tennis or golf, you can enjoy them with this application. Since it also offers this type of content.
Enjoy live games anywhere
If you never make it home in time to watch the game you have been waiting for, FuteMax is for you. With this app you have at your hands a wide variety of sport channels so you can watch live the sports you like the most wherever you are.
Its design gives you an easy and fun alternative to watch your favorite sports. In addition, the ads displayed in FuteMax are much easier to skip than in other applications.
FuteMax offers you unique options in resolution and quality
Once you have downloaded the applications and installed it on your Android device you can start enjoying the sports you like the most. FuteMax will offer you options and suggestions that you can start looking at. However, if you want a specific channel, you must type the name of the channel of your preference and you will be able to see its programming.
On the other hand, this useful App for watching sports offers excellent resolution and image quality options. As well as the choice to enlarge the image to full screen if desired. In addition, if you want to change channels, you can do it easily and quickly in the viewing options.
If at any time of the day there is no game you want to watch at the moment, FuteMax has at your disposal a repertoire of movies and series of different genres that can be accessed 24 hours a day.
You just have to browse a little bit through the movies and series that are available at the moment and click on the one you like the most and want to enjoy. If you have chosen this application, you can download it for free in our AppMarket.
Now that you know everything FuteMax has to offer, don't wait any longer and download the application so you can start to enjoy from now on the sports channels you like the most.
More info
Requirements
Android 4.1+