0
|
|
184
|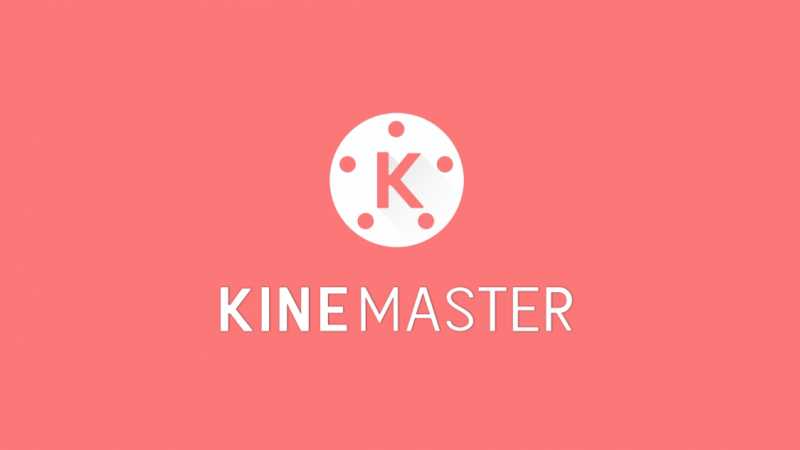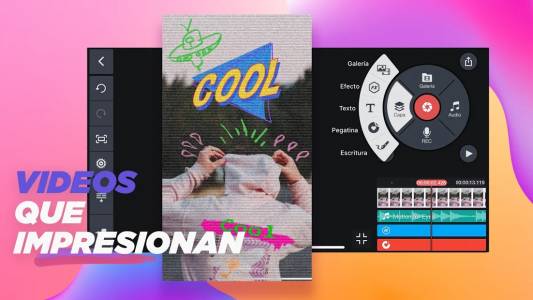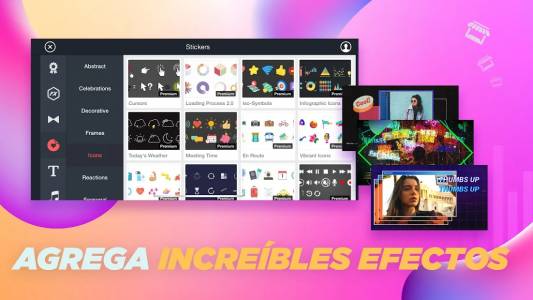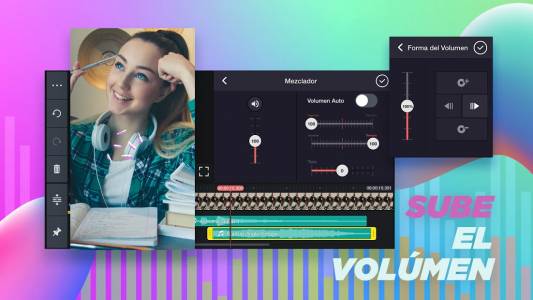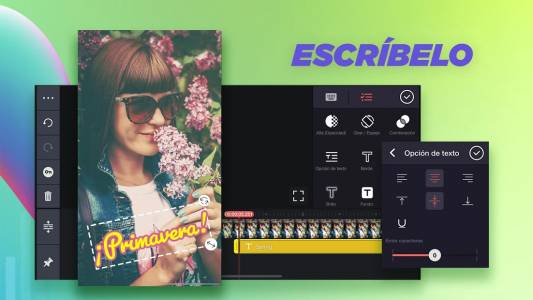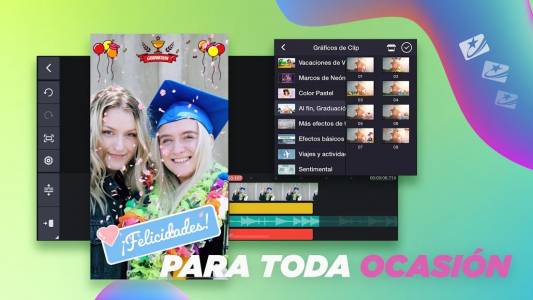 Description of KineMaster
What is KineMaster?
KineMaster is an effective application designed for the elaboration and edition of videos with professional finishes. Versatile, dynamic with which you can create incredible videos from your cell phone. Its use is intuitive and unique, as it guides you in the process of creating and editing of the recording.
It has all the expected functions of a powerful video editor, its interface is vibrant, attractive. In addition, when you install the Apk you will notice how easy it is to use since its video editor is for all levels.
Undoubtedly, with KineMaster you can be an expert making the most of its editing tools. As well as, having knowledge will be of great help to you and even more if you become a Premium user.
From your cell phone, Tablet or Chromebook you can start the exciting experience of video editing. In addition, you have multiple special effects, texts, 3D transitions, audios, exact video cutter, multi-layered videos. Control brightness, tone and speed.
Make spectacular videos with KineMaster
The performance of KineMaster is dynamic, versatile with an excellent and varied well-equipped catalog of features and tools for your video. The best part of this, is that it is free to use, for more advanced and specific functions you should upgrade to the Premium version.
You can also design your videos in the following formats: 3GP, MP4 and MOV with all their decodings. As for the audio, MP3, M4a, Jpg, Png and Gif.
KineMaster offers you incredible specifications such as the option to invert video clips, mixing modes, color adjustment, voice modifier, you can include narrations and endless graphics, fonts and images. As well as, the slow and fast motion function.
Additionally, you can include animations for multi-layered videos. Export high-resolution 4K 2160p videos at 30 Fps. In addition, by subscribing to the Premium version you can opt to remove the default watermark.
It should be noted that you can share your videos on the most popular social networks in the market. So don't miss out on KineMaster and download and install its latest version for Android from our AppMarket.
What makes KineMaster special?
KineMaster as an editing tool is ideal, as it has a whole range of powerful options for both beginners and experts in the field. Thus, it is preferred by journalists and renowned audio and video Apk's. What makes it so special? Let's see:
It has an extensive portfolio of tools for editing videos with a professional finish.
Its download is completely free.
It has multitrack audio, surround volume control with precise sound.
Among your creations you can opt for the multi-layered videos and add special effects.
Controls for color tone, speed and brightness, in addition, to endless images, stickers and texts.
It is easy to manipulate, as you can make modifications by cutting and trimming section by section and in a precise manner.
All your creations can be shared on Facebook, Instagram, Tiktok, Kwai, YouTube, WhatsApp and finally your favorite networks.
It features the effects mixer for a unique finish.
It has animations to insert into the layers of your video clips.
Adjustments to equalize the volume, sound, you can also invert the video if you like.
It has an attractive and varied color range with their respective filters, effects, images and practically in the format you want.
The updates are weekly, so you will be up to date with the newest in the cyber world.
In short, KineMaster is your best option, your videos will be original and with incredible finishes. Because you have the best and powerful App expert in editing.
More info
Package Name
com.nexstreaming.app.kinemasterfree
Requirements
Android 5.0+
Older versions
6.1.1.27211.GP
08-08-2022
6.0.7.26420.CZ
17-07-2022
6.0.6.26410.GP
15-06-2022
6.0.5.26400.GP
13-06-2022
6.0.4.26355.GP
07-06-2022
6.0.3.26166.GP
14-05-2022